Lightning-fast event check-in, completely free
Convenient ticket handling and efficient admission control ensure satisfied guests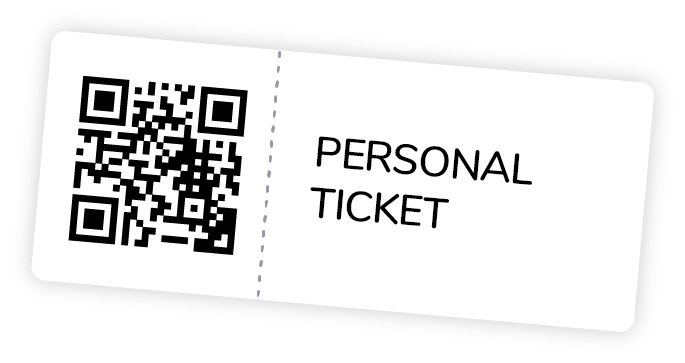 Don't make your guests wait any longer!
Tickets with QR Code
Wallet tickets (optional)
Check-in with QR code scanner
Check-in by name
Add guests
Enter substitute persons
Customize accompanying persons
Last-minute changes
Synchronization between multiple devices
Live statistics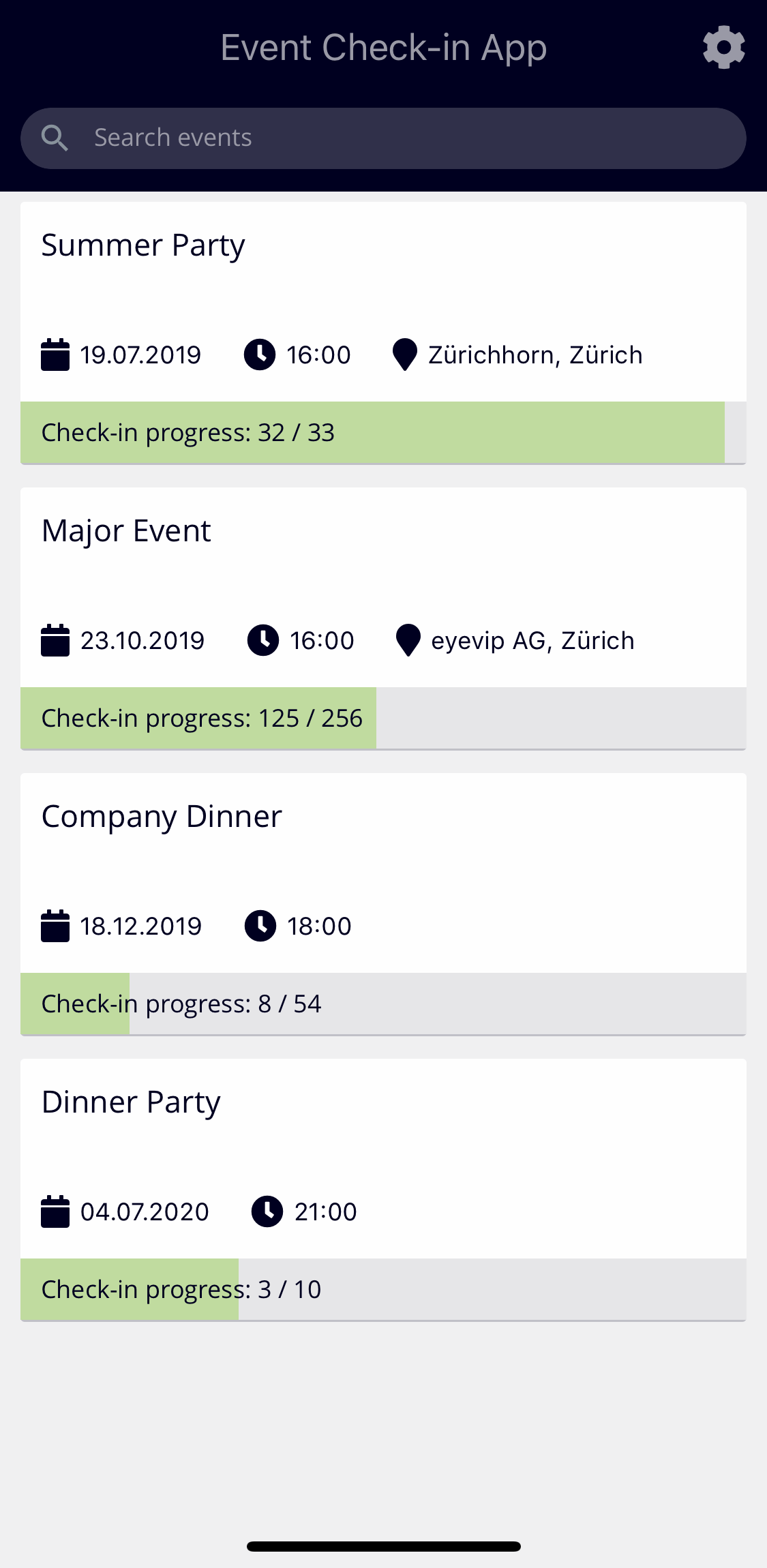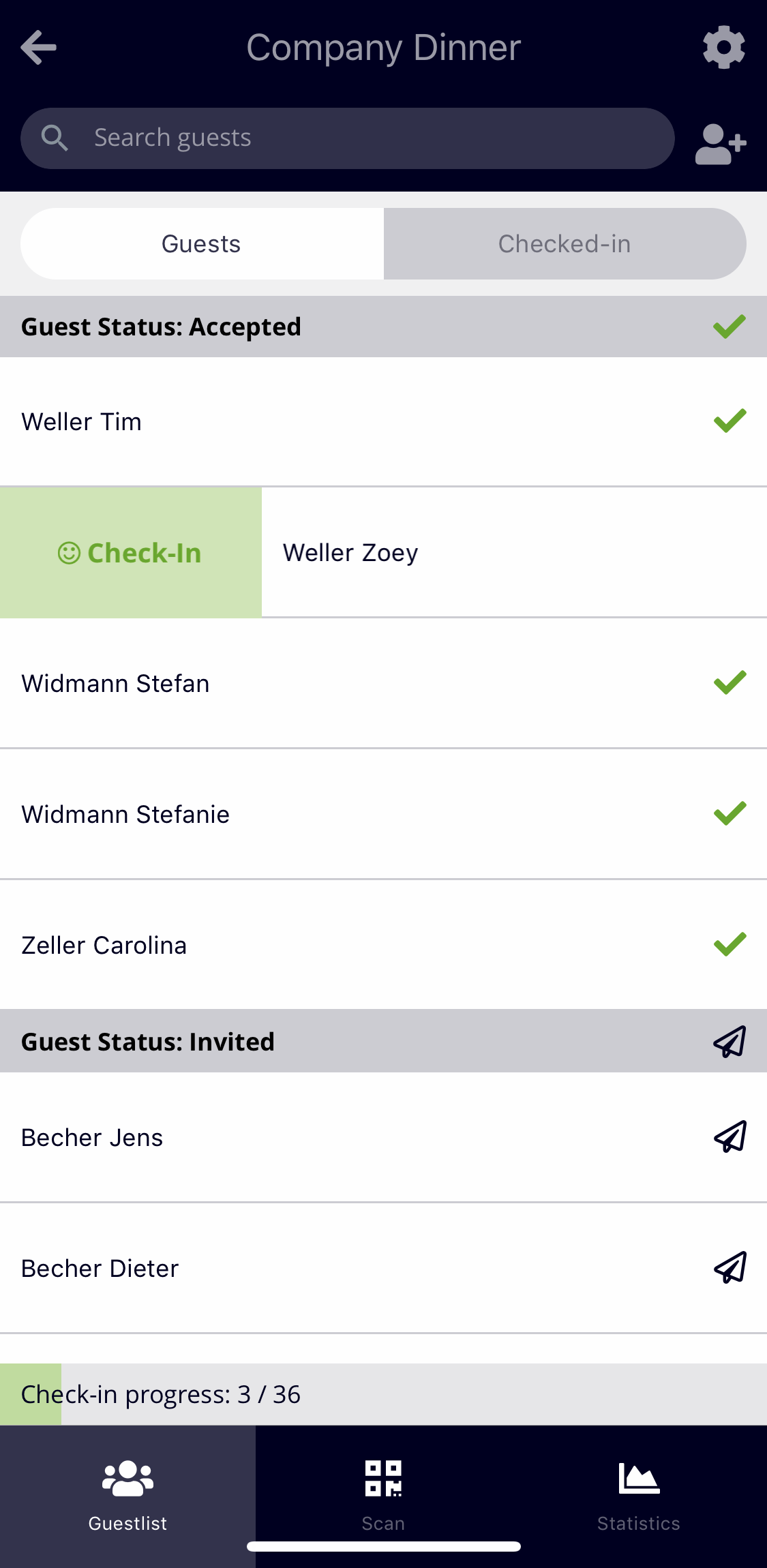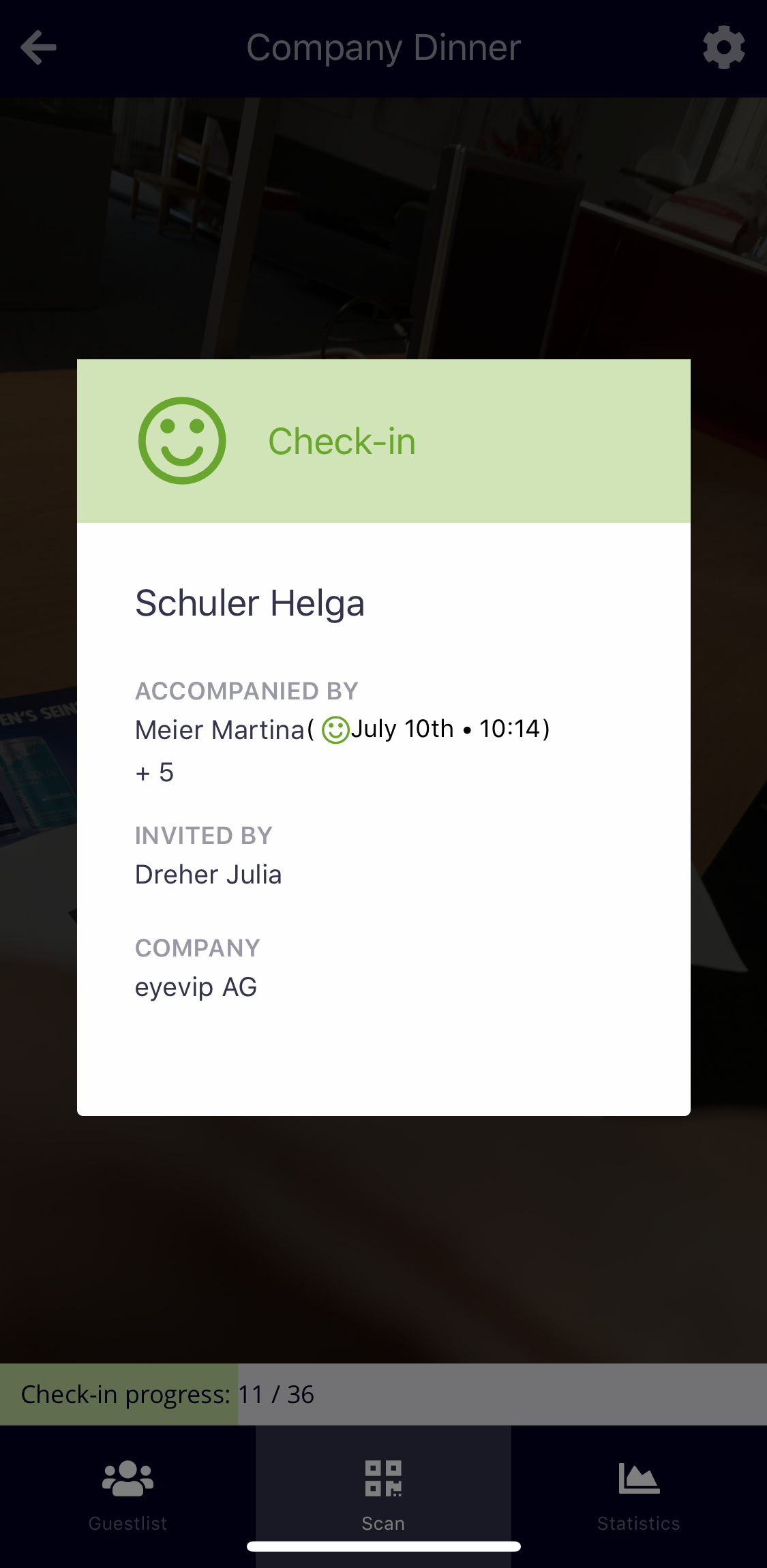 Bequemes Ticket-Handling mit Wallet
Convenient Ticket Handling
Event tickets sent directly to the pocket or wrist of your guest; thanks to our interface to Passcreator tickets can be added directly to the wallet on your cell phone or smartwatch.
ABOUT INTERFACES & INTEGRATIONS
No queues at any time
Thanks to the eyevip check-in app all our guests were checked in, in no time.
Sign Up For A Demo
Sign up for a demo with a member of our team and have them guide you through eyevip's event organization software.
Sign Up Now